Seed swap at the Emil-Figge-Library
Since March 2022, a sustainability corner has been created in the university library of TU Dortmund . There is a seed library there where seeds that are seedproof can be exchanged and borrowed. Borrowing in this case means that the yields of the seeds are to be returned to the cycle of the seed library in the form of new seeds.
Since mid-August 2023, the sustainability corner with the seed exchange box is located in the Emil-Figge-Library. Comfortable sofas invite you to quietly browse through literature on the topic of sustainability.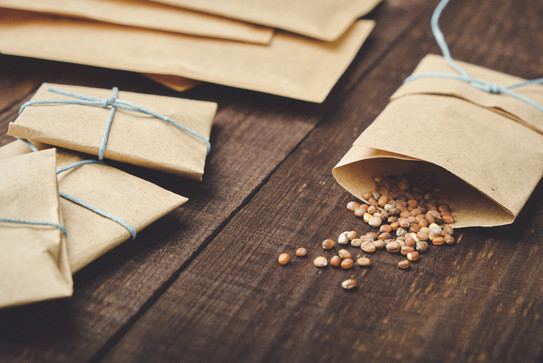 Free seed and diversity of varieties
Seeds - the seed exchange library of TU Dortmund
The seed exchange library is for everyone who loves plants and has already discovered or would like to discover their green thumb.
According to the motto "our environment should become more colorful" we are looking forward to a lively participation of newcomers, occasional gardeners and people with or without an innate green thumb.
Important notes:
Seed swapping and the seed swap box are a non-profit and non-commercial activity.
It is not allowed to exchange varieties that are noted as protected by the Federal Office of Plant Varieties.
It is forbidden to sell the results (crops and seeds) from the exchange.
Everything is done at your own risk - only what is absolutely safe and edible should be consumed.
Some vegetables are not suitable for raw consumption. Beans, for example, are poisonous raw.
Seeds of unprotected cucurbits (cucumber, pumpkin, zucchini) must not be exchanged. If unintentional crosses occur, they may be unpalatable or toxic.


Seed library - questions and answers