Exchange of the devices
New scanners for the TU campus
-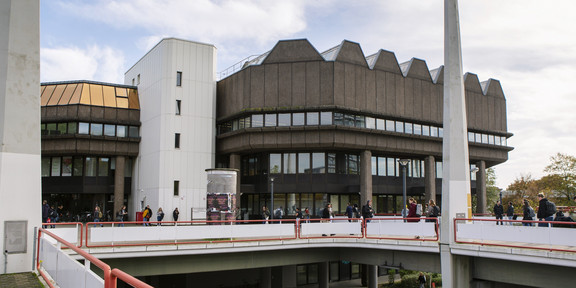 A total of 12 modern scanners will go into operation on campus in the coming weeks, including in the central library and departmental libraries as well as in the foyers of central buildings. They will replace the current printing and copying machines, which are expected to be phased out starting March 1. This will not only make it easier for students to scan documents and texts: TU Dortmund University will also reduce its paper consumption and come another step closer to meeting its sustainability goals.
The decision to replace the printing and copying equipment with modern scanners was made in July 2021 together with the AStA of the TU Dortmund University. The first scanner already went into operation in December in the foyer of the Mathetower, where students were able to try out the scanner and send in feedback. With the new scanners, printed documents and texts can be scanned and stored on storage media even faster than before. "Duplicating documents for study purposes, for example, is even faster and more convenient with the new scanners, and it's also free of charge. In addition, the elimination of the copiers means that the university uses around 1.5 million fewer sheets of paper per year," says Bastian Stahlbuck from the Internal Services department.
The existing printing and copying equipment is expected to be phased out from March 1. A renewal of the printing and scanning infrastructure is also necessary because the financial service providers are phasing out the payment system using cash cards at the end of 2022 and will no longer offer it. Setting up an alternative payment system for decentralized printers would involve high investments, which would drive up the prices per printed page disproportionately if the costs were to be covered.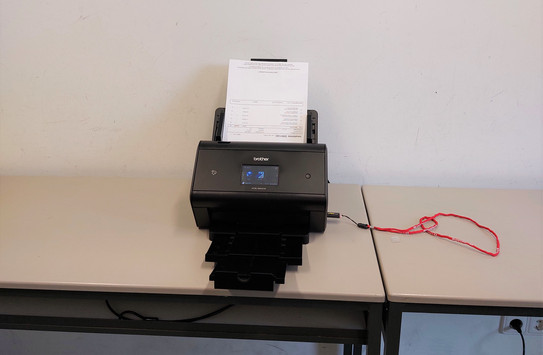 Students who want to print documents can still do so on campus: At the North Campus at the Central Duplication Office in the Chemistry Building or at the Copyshop in the Unicenter at Vogelpothsweg 74 as well as at the South Campus at "Stift und Papier Schreibwaren", Baroper Straße 337A.