Simulation game "sustain2030" in English
-
in
News
TU News
Nachhaltigkeitsbüro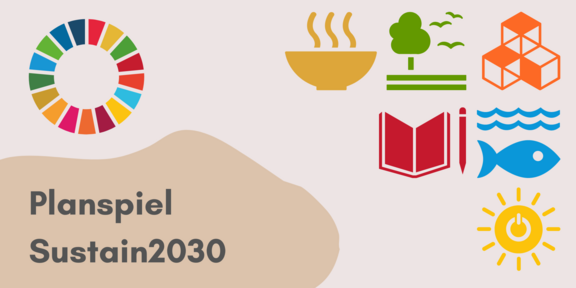 Can we create a sustainable future together by 2030?
Let's find out!
The Sustainability Office invites international students and international employees to the simulation game "sustain 2030" on 22.06.23 from 4pm to approx. 8pm .
The simulation game "sustain2030" is regularly offered as an event by the Sustainability Office. Now, for the first time, it is also offered in English for international students and employees . In the simulation game "sustain2030", participants learn about the interrelationships between the 17 Sustainable Development Goals (SDGs) and gain an insight into complex decision-making systems through play. During the simulation game, participants take on the role of a stakeholder in a fictitious citizens' council supporting the federal government and make coordinated political decisions as a group. In this group of five to 15 people, the period from 2020 to 2030 is considered. The impacts of the group decisions are simulated step by step with regard to the SDGs. After each simulation step, the effects of the decisions can be observed. If necessary, decisions made must be adjusted by appropriate measures in order to achieve the SDGs. In all decisions, care must be taken not to lose sight of any of the SDGs, so that no critical state is reached and the financial framework conditions are not exceeded. The right balance must always be found here.
If you are interested, please register here.